Mobile App Marketing Service In Delhi NCR
App Store Optimization (ASO) Services In Delhi
STS Digital Solutions markets your mobile app via Influencers, App Store Optimization, CPI, advertising tools such as APP Annie, Google Analytics, AdMob, Vungle, and HARO to user acquisition. We bring the required app's visibility by forming a desired niche for a mobile application on the current market.
Mobile App Marketing – Mobile innovations have taken the entire world by a storm. From booking a ride to booking reservations for a luncheon, it is now possible to meet every requirement on the app. All you have to do is tap on your mobile screen, and utilize the power of various business apps featuring there.
Businesses nowadays are increasingly trust in applications (Apps), to reach out to a diverse array of customers. At STS Digital Solutions – Mobile App Store Optimization Company in Delhi NCR, we understand the significance of making your business app ready. But the conceptualization, creation, designing, and development of a mobile app is half the battle won. The success of your mobile app will depend on user experiences. And that creates the need for proper mobile app marketing or App Store Optimization marketing.
Mobile App Marketing Services
IOS App Marketing
Our way of working with mobile app marketing advertising tools such as AppLandr, App Annie, Rakuten, AdMob, etc allows brands to connect with the users. Whether you want to get a new app or promote an existing app, our team takes your app to the top rank on the iTunes store by increasing user engagement.
Android App Marketing
With a highly experienced mobile app marketing team and dedicated marketing strategy, we can market your android apps to Google play store and all the major search engines. We aim to make your android app famous on all the platforms by increasing the visibility of your mobile app.
Mobile App Marketing
STS Digital Solutions has an expert team for Mobile App Marketing, who can easily promote the application through video marketing, social media, reviews, and much more to build a good communication for app downloads and constantly maximize the downloads to spread the word.
Checkout What People Says About Us
STS Digital Solutions - Top Ranked Digital Marketing Company in Faridabad providing verified Digital Marketing Services for small business success.
I have hired STS Digital Solutions for Content Marketing and later for SEO. Their team is knowledgeable with a pretty good network of resources for Digital Marketing at a competitive cost.
I have been taking the Digital Marketing Services, Website designing, and Google Adwords. I am quite happy with their results and Follow-ups.
A best digital marketing company in Faridabad who always cares to client feedback, provides the most beneficial services to website promotion.
Frequently Asked Questions (FAQs)
List of FAQs that you always wanted to know about Mobile App Marketing Services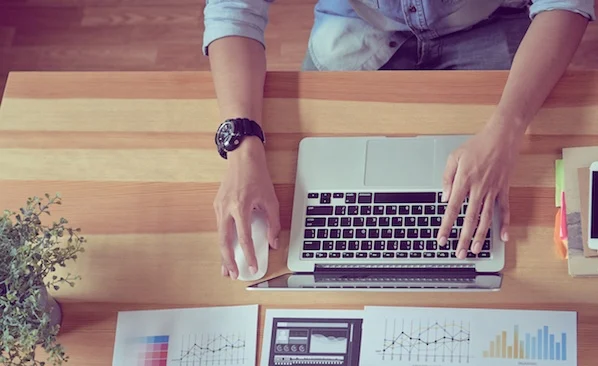 So, first, you should have a clear idea of how your app would develop over time. One of the most helpful gauges for app developers is the feedback that people get from users who have spent time using the app. You are the app developer should quickly find ways to address them.
The key, of course, is always to be open to innovative variations. It takes researching plus testing out your findings. As hard as you can pinpoint what your clients want, you will always be ready to fashion your app in such a direction that it will give meaning to its end users all the time.
Yes. Two circumstances are particularly worth highlighting in that regard, namely: category algorithm plus keyword algorithm. Keywords are insignificantly more complex but they constantly factor in relevancy when specifying a rank to your app. App category, as its title implies, readily determines the rank of your app based upon its category.
This is that you shouldn't neglect either one. After all, showing optimization involves developing your title plus keyword targeting strategy. Conversion optimization, on the opposite hand, changes your users to download and use your app. So always keep in mind that ASO doesn't stop among just user acquisition.
Well, you can begin by always keeping yourself up-to-date on Apple's plus Google's marketing guidelines also developer policies. Follow their suggestions on what the best practices are for your app to be learned in their respective app stores.
Updates give users the impact that you are consistently improving your app to deliver to users whatever they need. This alone is sufficient to affect the three factors said above, as it would point to greater penetration and retention of traffic.
Consulting Agency for Your Business
We build a system that spends less to get more business leads. Get in Touch with us Today..!!