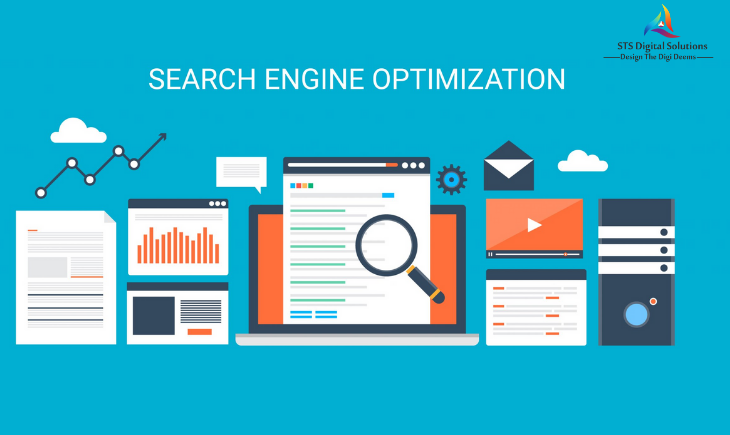 What is the Scope of SEO [2021]
Yes, my blog itself starts with an ultimate question," What is the scope in SEO in 2021". Let's give it the light of an understanding candle to this thought.
If you want to fly in the sky, you need to get grip on the earth. If you want to move forward, you need to learn from the past. With the same view 2020 has been an interesting year we've had to change the ways we live, work, and learn, and in some cases, have had to completely change the way we do business. over the past six months and we have started to finalize our plans and investments collectively best prepare for 2021.
Are you own, manage, monetize, or promote online content with the help of google search (SEO) this blog is meant for you. You might be the owner of a growing and thriving business, the website owner of a site, the SEO specialist in an agency. How do you know you're doing right things for your business? Well, apart from the numbers at the end of each month's financial report, you may also want to pay a bit more attention to your online presence and reputation.
Before you move ahead, let's talk about SEO techniques and professionals.
What is SEO?
SEO is the short form for" Search Engine Optimization." In simple terms it is one of the Digital Marketing processes of improving your website that help you increase its visibility for relevant searches in Search engines like Google, Bing and also help in better optimization. The Optimization can take place in many forms such as your on-site content and web page optimization or backlink optimization. SEO (Search Engine Optimizer) not only aims to rank better websites, drive quality traffic but also helps build brand visibility in the online world.
If your websites successfully rank in Google (any search engine), they will get highly targeted traffic.
(Consistently) More targeted traffic = More Leads = More Sales = More Money.
Qualification & Skills Required for SEO
The minimum qualification for becoming an SEO Professional Graduation or diploma after 10+2. However, to work in SEO, you don't need a degree or higher education but also require a diverse skill set that cannot be defined by the traditional examinations.
SEO Professional requires a lot of skills to keep the career growth. Here are just a few skills:
Good knowledge of how search engines such as Google work.
Great analytical and logical skills.
A well-written communication skill.
Knowledge of photo and video editing.
Basic knowledge of creating presentations and reports.
Optimization of social media such as Facebook, Twitter, and LinkedIn.
Basic understanding of customer behavior in an online world.
Sound knowledge of HTML and CSS.
Role and Salary
Role and salary is the greatest interested field for anyone to doing or wanted to have a job in the same field. I've listed some job titles, the respective and salary range that is common to the SEO world as per naukari.com
SEO Trainee or Fresher - Responsible for handling basic SEO work such as creating meta titles, keyword research, and slide share etc. (10k-15k)
SEO Executive - on-page and off-page SEO of a website (15k-25K)
Link Builder - Creating high-quality backlinks (20K-25K)
SEO Analyst - Create plans, strategy for on-page and off-page SEO (25k-35k)
Sr. SEO Executive/SEO Expert - Responsible for implementing strategies and plans (30k-45K)
SEO Content Writer - Write quality content, blogs, articles, guest posts etc. (25k-50k)
SEO Lead/Team Leader - Handle multiple SEO projects and teams (45k-65k)
SEO Consultant - Day to day monitoring and suggestions on Content, Social and paid search (60k-90k)
SEO Manager - Define tasks, resources and overall strategies for projects (80K - 1.5L)
Digital Marketing Manager - Not limited to SEO, defines all work and resources related to digital marketing including social media, content marketing, e-mail marketing, CRO, web analytics, SEO, SEM etc – (1L and above)
So Why Companies Need SEO Professionals?
The future of search is changing rapidly. For example, according to the analyses more searches take place on mobile devices than on computers. The businesses who want to remain competitive on the web, can't ignore the importance of SEOs because SEO professionals can help your business to get ranked on search engines, improve your rankings, optimize your website, assist you with creating content.
Freelancing Opportunity:
Digital marketing brings many freelancing opportunities. First, you have made up your mind regarding your career as an SEO freelancer Sales and marketing category offers 70% of freelancing jobs, and India ranks #2 in doing freelancing jobs after the United States. It is very similar to putting out your business on an e-commerce platform, you can sell your freelance SEO service as well. The status shows digital marketing and SEO skills are favorite among the freelancer community. Start freelancing in social media, content writing, link building, local listing, SEO, copywriting, Google Analytics, Google Adwords, and lead generation now and make money. Even if you begin to take SEO tasks all by ourselves, there is always a time for professional help when we are stuck at difficult points in our SEO journey.
Steps include as followed:
Get a website and list your services.
List yourself on freelancing portals and start bidding.
Analysis what the leading SEO freelancers are doing.
Commit to a work schedule and stick to it.
Begin with a small budget and garner reviews
Sell your freelance services with complete dedication
Keep adding a new set of skills
Know your worth
Become a "Modern SEO" Expert?
So, what if you are going to pursue your career as an SEO Expert? Is just becoming an SEO Expert is enough? And what is set of skills do you need to increase the chances of getting a higher salary?
These are some of the questions that you already have in your mind or would ask later in your career. In the future, being a 'Good' SEO Expert is not enough, you need to adapt to the changing search engine technologies, customer behavior, business processes, and goals.
The responsibilities of a 'Modern SEO' are not limited to keyword research, link building, but are much more than what we can think of as the classic SEO.
This may include (directly/indirectly):
Technical SEO
Social Media
Voice Search
Local Search
Mobile Search
Online Reputation Management
HTTPS
Content Strategy and Marketing
Knowledge Graph, Entity Search
Scope of SEO in 2021
SEO in India is a very broad field with a bright future. the career option in the domains of Digital Marketing, Social Media, internet marketing SEO, and SEO has a huge career potential and will continue in the future. According to analyzers, digital marketing areas such as Search Engine Optimization, Social Media, and Analytics will create more than 2 Lakh jobs.
India is the fastest growing economy and has a bright future in terms of employment generation and business growth. Companies are now realizing the potential of SEOs for their business and how these professionals can play a crucial role in decision-making. Companies are looking for an online marketing expert who can promote their website and other online presence such as on Social Media Platforms.
The future of SEO is in understanding the user's requirement and desires that drive behaviors. Always remember that SEO always keep changing. It is very important to keep updating your knowledge about SEO, Marketing, Algorithm changes, etc.
Dear Blog Visitors,
I am sure you liked this article. Please do share this article on social media via Email, Facebook, Google+, Twitter, Pinterest, etc.
---
Consulting Agency for Your Business
We build a system that spends less to get more business leads. Get in Touch with us Today..!!