Best SEO Company In Udaipur
Top Ranked SEO Company in Udaipur
STS Digital Solutions is a prominent and highly regarded SEO company based in Udaipur, renowned for its exceptional digital marketing services and cutting-edge solutions. With a proven track record of delivering outstanding results, they have earned the reputation of being the best SEO company in the region. Committed to driving organic traffic and enhancing online business visibility, STS Digital Solutions employs a team of skilled professionals who excel in search engine optimization techniques, content marketing, and website optimization.
Using the latest SEO tools and strategies, the company tailors its approach to meet each client's unique needs, ensuring maximum return on investment and sustained growth in the digital landscape. Their dedication to excellence, transparent communication, and customer-centric approach sets them apart, making them the go-to choice for businesses in Udaipur and beyond seeking to elevate their online presence and dominate their respective industries.
Our SEO Services
SEO Site Audit
We thoroughly analyze your website's current SEO status, including technical, on-page, and off-page elements. This allows us to identify areas for improvement and develop an effective action plan to achieve your SEO objectives.
SEO Keyword Research
We conduct comprehensive research to identify relevant target keywords aligned with your business. Our process considers factors such as keyword relevance, monthly search volume, and competition, ensuring we select the most powerful keywords for your SEO strategy.
On-Page Optimisation
Our SEO experts can improve your website ranking on SERPs by implementing various SEO parameters on target pages. This optimization will enhance the user experience and make your website more relevant to search query.
SEO Copywriting
Content is a critical component of SEO success. We create relevant and engaging content that builds trust with users and improves key metrics such as average time spent on your website. These factors contribute to higher keyword rankings.
UI/UX Suggestions
Content is a critical component of SEO success. We create relevant and engaging content that builds trust with users and improves key metrics such as average time spent on your website. These factors contribute to higher keyword rankings.
Reporting
To accurately measure performance over time, we keep a baseline report that tracks the status of all SEO tasks before the project starts. We also provide weekly SEO reports that outline our activities during the week and show the progress of keyword rankings.
Dedicated Support
We assign a dedicated support to each SEO project to ensure personalized customer support. These managers work closely with clients and our team to ensure smooth project execution and the delivery of desired results.
Backlink Management
Acquiring high-quality backlinks is essential for SEO success. We concentrate on increasing the number of unique root domains and overall backlinks for your website. We also analyze your competitors' backlinks and build backlinks from relevant domains to boost your website's authority.
Improve Conversion Rate
We use tried-and-true methods to increase your website traffic and conversion rate. We aim to turn visitors into customers by optimizing various aspects of your website.
Checkout What People Says About Us
STS Digital Solutions - Top Ranked SEO Company in Udaipur providing verified SEO Services for small business success.
STS Digital Solutions transformed our online presence! Their SEO expertise boosted our Udaipur business, leading to higher rankings and increased organic traffic. Highly recommended!
Thanks to STS Digital Solutions, our Udaipur-based business now thrives with improved search engine visibility. Their top-notch SEO strategies deliver exceptional results. Fantastic service!
STS Digital Solutions is the go-to SEO company in Udaipur! Their team's dedication and skills catapulted our website to the top, driving more leads and conversions. Impressive performance!
Increase More Traffic Your Business?
We fully believe in Brian's idea, and it's an effective method of building your business and hitting that 250,000+ increase goal. We use page-level traffic costs and think less about individual keywords.
Free Project Analysis
Frequently Asked Questions (FAQs)
List of FAQs that you always wanted to know about Search Engine Optimization (SEO)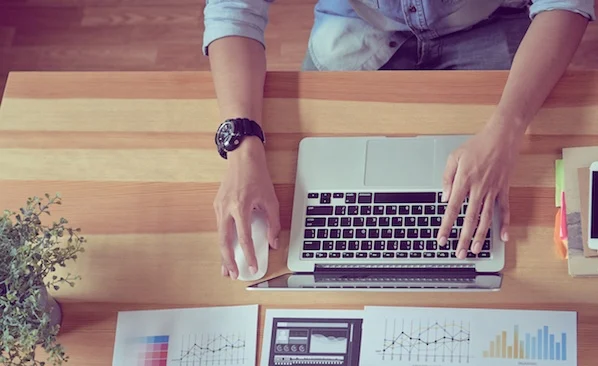 SEO stands for Search Engine Optimization, which is a process aimed at improving a website's visibility on search engines like Google, Bing, and Yahoo. By optimizing your website, you can attract more organic traffic, increase brand awareness, and generate higher-quality leads, ultimately boosting your business's online presence and revenue.
At STS Digital Solutions, we follow a data-driven approach to SEO. Our team of experts conducts in-depth keyword research, on-page optimization, technical SEO audits, and backlink analysis to devise a personalized strategy that aligns with your business goals and targets the Udaipur market effectively.
We pride ourselves on delivering customized SEO solutions for businesses in Udaipur. Our team combines years of experience, up-to-date industry knowledge, and a passion for staying on top of the latest SEO trends, ensuring that our clients receive the best possible results for their investment.
SEO is a long-term strategy, and the timeline for seeing significant results may vary depending on various factors such as competition, website condition, and chosen keywords. While some improvements can be observed within a few weeks, it typically takes several months to achieve substantial organic growth and improved search rankings.
Yes, we offer a comprehensive range of digital marketing services. In addition to SEO, we provide social media marketing, pay-per-click (PPC) advertising, content marketing, web design, and development, helping businesses in Udaipur build a strong online presence across multiple platforms.
While we cannot promise specific rankings on search engines, we do guarantee our commitment to employing best practices and ethical SEO techniques to improve your website's visibility. Our goal is to help you achieve better rankings and attract relevant traffic, but search engine algorithms and competition make it impossible to guarantee a particular position.
We believe in transparency and accountability. Our team regularly provides detailed performance reports, outlining key metrics such as organic traffic, keyword rankings, conversion rates, and overall ROI. We use advanced analytics tools to track the progress of your SEO campaign, allowing you to see the tangible results of our efforts.
Consulting Agency for Your Business
We build a system that spends less to get more business leads. Get in Touch with us Today..!!