Best SEO Company In Varanasi
Top Ranked SEO Company in Varanasi
STS Digital Solutions is a leading SEO company based in Varanasi, renowned for its exceptional digital marketing services. With a track record of delivering top-notch results, the company has earned a reputation as the best SEO service provider in the region. Their team of skilled professionals possesses a deep understanding of search engine algorithms and employs cutting-edge strategies to boost the online visibility and organic rankings of businesses.
STS Digital Solutions takes a tailored approach to each client, conducting in-depth keyword research, competitor analysis, and on-page optimization to craft effective SEO campaigns. By utilizing white-hat techniques and staying up-to-date with the latest industry trends, they ensure sustainable, long-term growth for their clients' websites. Whether it's enhancing website traffic, driving conversions, or increasing brand awareness, STS Digital Solutions stands out as the go-to SEO agency in Varanasi, committed to elevating businesses to new heights in the digital realm.
Our SEO Services
SEO Site Audit
We thoroughly analyze your website's current SEO status, including technical, on-page, and off-page elements. This allows us to identify areas for improvement and develop an effective action plan to achieve your SEO objectives.
SEO Keyword Research
We conduct comprehensive research to identify relevant target keywords aligned with your business. Our process considers factors such as keyword relevance, monthly search volume, and competition, ensuring we select the most powerful keywords for your SEO strategy.
On-Page Optimisation
Our SEO experts can improve your website ranking on SERPs by implementing various SEO parameters on target pages. This optimization will enhance the user experience and make your website more relevant to search query.
SEO Copywriting
Content is a critical component of SEO success. We create relevant and engaging content that builds trust with users and improves key metrics such as average time spent on your website. These factors contribute to higher keyword rankings.
UI/UX Suggestions
Content is a critical component of SEO success. We create relevant and engaging content that builds trust with users and improves key metrics such as average time spent on your website. These factors contribute to higher keyword rankings.
Reporting
To accurately measure performance over time, we keep a baseline report that tracks the status of all SEO tasks before the project starts. We also provide weekly SEO reports that outline our activities during the week and show the progress of keyword rankings.
Dedicated Support
We assign a dedicated support to each SEO project to ensure personalized customer support. These managers work closely with clients and our team to ensure smooth project execution and the delivery of desired results.
Backlink Management
Acquiring high-quality backlinks is essential for SEO success. We concentrate on increasing the number of unique root domains and overall backlinks for your website. We also analyze your competitors' backlinks and build backlinks from relevant domains to boost your website's authority.
Improve Conversion Rate
We use tried-and-true methods to increase your website traffic and conversion rate. We aim to turn visitors into customers by optimizing various aspects of your website.
Checkout What People Says About Us
STS Digital Solutions - Top Ranked SEO Company in Varanasi providing verified SEO Services for small business success.
STS Digital Solutions transformed our online presence! With their top-notch SEO expertise, our Varanasi-based business witnessed remarkable growth. Highly recommend their services!
STS Digital Solutions is a game-changer! Their SEO strategies brought a surge of organic traffic to our Varanasi store. Proficient and reliable service!
Choosing STS Digital Solutions was the best decision we made! Our Varanasi business soared to new heights with their exceptional SEO solutions. Exceptionally satisfied!
Increase More Traffic Your Business?
We fully believe in Brian's idea, and it's an effective method of building your business and hitting that 250,000+ increase goal. We use page-level traffic costs and think less about individual keywords.
Free Project Analysis
Frequently Asked Questions (FAQs)
List of FAQs that you always wanted to know about Search Engine Optimization (SEO)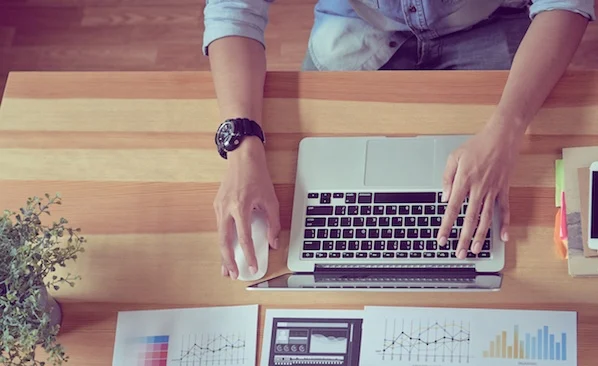 SEO stands for Search Engine Optimization, and it's a set of strategies and techniques aimed at improving a website's visibility on search engines like Google. By optimizing your website, you can attract more organic traffic, increase online visibility, and potentially generate more leads and customers for your business in Varanasi.
At STS Digital Solutions, we follow a comprehensive approach to SEO. We begin with a thorough analysis of your website and industry, identifying relevant keywords, and implementing on-page and off-page SEO techniques to enhance your search engine rankings. Our strategies are tailored to suit the specific needs and goals of your business in Varanasi.
While we cannot guarantee specific rankings, our aim is to improve your website's visibility and organic traffic through ethical and effective SEO practices. Search engine algorithms are complex and continuously evolving, so promising top rankings would be misleading. However, our team works diligently to achieve the best possible results for your Varanasi-based business.
The timeline for SEO results can vary depending on various factors, including the competitiveness of your industry, the current state of your website, and the scope of the SEO strategy. Generally, you can start seeing some improvements within a few months, but significant results may take longer. Our team will keep you informed about progress throughout the process.
Absolutely! Local SEO is crucial for businesses targeting customers in a specific location like Varanasi. At STS Digital Solutions, we recognize the importance of local optimization and can help your business appear prominently in local search results, ensuring you reach potential customers in the Varanasi area effectively.
We use various performance metrics to measure the success of SEO campaigns. These include organic website traffic, keyword rankings, conversion rates, and the overall impact on your business's online visibility and lead generation. Our regular reports will provide you with transparent insights into the campaign's progress.
Absolutely! As a comprehensive digital solutions provider, we understand the significance of a well-designed website with SEO-optimized content. Our team can assist you in creating a user-friendly website that aligns with SEO best practices, improving both user experience and search engine visibility for your Varanasi-based business.
Consulting Agency for Your Business
We build a system that spends less to get more business leads. Get in Touch with us Today..!!