Online Reputation Management
Online Reputation Management (ORM) Agency In Faridabad
Just as in the present world, the reputation of a business in the digital world is one of the keys to the success or failure of a company or organization. When there is a negative discussion about a business online, no amount of marketing can make up for the wariness and unease that people have about patronizing that business.
Negative comments can come from anywhere, and they must be dealt with swiftly to avoid lingering for months or years in the search engine results, spoiling the reputation of your business. There is very little that can be done to repair a severely damaged online reputation, so it is best to put a stop to any issues before they become larger problems.
STS Digital Solutions offers comprehensive Online Reputation Management (ORM) Services and techniques that will ensure your business maintains its superb image in the eye of internet users.
We monitor all of the channels in which people are talking about your business, such as social media networks, business review sites, blogs, forums, and articles. When a negative comment is found, we offer a list of possible proactive responses that will help to mitigate any damage that the comment may cause, and often a quick and accurate response can lead to the removal of the negative comment.
On the opposite end of the spectrum, STS Digital Solutions also works to promote positive discussion about your business in the online community. This includes effective engagement with clients online, as well as encouraging satisfied clients to post their positive feelings about your company as a way to protect against future negative comments. Additionally, if you have a very positive brand image online, your business will appear higher in the results of many business search and review websites, which leads potential clients to trust your business, and can explain into a large increase in business and revenue.
Why Choose STS Digital Solutions
We provide ORM services depending upon your business needs and requirements. We fulfill all your business needs, whether it is online reputation cleanup, protecting personal data, or improving online reviews.
Our prime motive is to provide to our valued clients with quality online reputation management services and that too at reasonable pricing structures. You can count on us to make your brand reputed.
Flexibility is in our genes which encourage us to execute all business online reputation management services without hassle. Whatever package you choose, we give you a guaranty to give our 100% to that.
Our online reputation management specialists are highly qualified and knowledgeable, hence suggest relevant plans and packages that give you business-oriented reputation results.
Our Certifications
Conducted By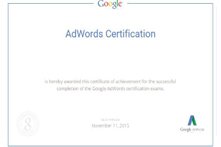 Google Ads Fundamentals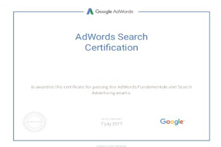 Search Advertising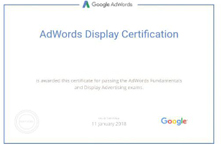 Display Advertising
Mobile Advertising
Shopping Advertising
Video Advertising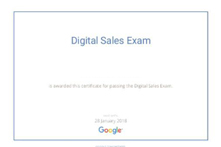 Digital Sales Certification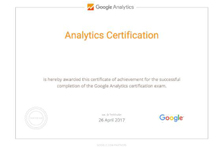 Google Analytics Individual Qualification (GAIQ)
Checkout What People Says About Us
STS Digital Solutions - Top Ranked ORM Company in Faridabad providing verified ORM Services for small business success.
I have hired STS Digital Solutions for Content Marketing and later for SEO. Their team is knowledgeable with a pretty good network of resources for Content marketing at a competitive cost.
I have been taking the Digital Marketing Services, Website designing, and Google Adwords. I am quite happy with their results and Follow-ups.
A best SEO company in Faridabad who always cares to client feedback, provides the most beneficial services to website promotion.
Consulting Agency for Your Business
We build a system that spends less to get more business leads. Get in Touch with us Today..!!