Top 15 Tips To Increase Instagram Engagement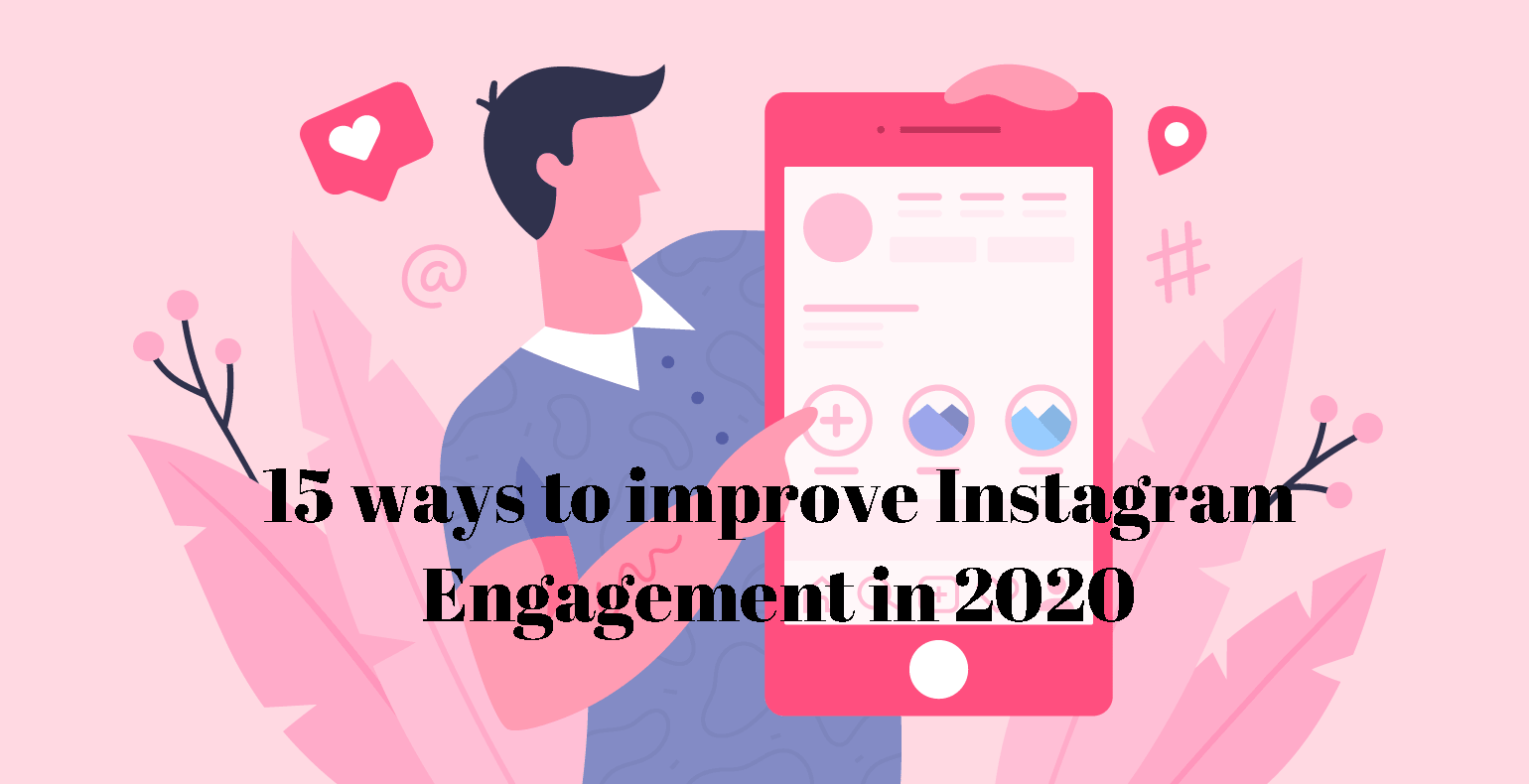 Top 15 Tips To Increase Instagram Engagement [2021]
Instagram is a social media force to reckon with. It's continuously growing into a powerful platform that allows individuals and businesses alike to share images across its broad network. If you don't have an Instagram marketing strategy, it's time to inaugurate one.
In June 2018, Instagram had gained one billion monthly active users. The app is one of the most popular social networks worldwide.
But apart from such impressive topline figures, challenges are emerging that point to Instagram's marketing potential dimming because of reduced engagement rates and competition from new challengers, such as TikTok. But not to worry as in this article we will look at some of the best ways to boost Instagram engagement.
1. Opt for an Instagram Business Account
Unlike personal accounts, Business accounts provide users with analytics related to post performance and follower growth. Business users have the office location and hours in a section detached from the traditional Instagram bio.
Since a major percent of Instagram users follow at least one brand, Instagram allows Business accounts to include a contact button that sends a message via Instagram direct message, email, or SMS to the brand representatives. This makes social media customer support far easier than before.
Last but not least, Business accounts can uplift content with just a few taps. This reasonably affordable paid promotion ensures that you reach a wider audience no matter what post you choose to uplift.
2. Build a Strong Brand
Clarity, creativity, and consistency are king for enterprises aiming to build brand awareness on Instagram. An erratic, haphazard approach just doesn't work.
Try to focus on primary areas like presenting your profile, creating style patterns that keep your images looking fresh and up-to-date, and mastering hashtag use. You should also be connecting regularly with your followers to build up engagement and loyalty.
By road mapping your processes and brand best practices for Instagram, you can present a positive and consistent brand to your target audience.
3. Use a Profile Tracking Link
Considering that Instagram allows social media marketers to share only one live URL across the entire platform, the link in an account profile is incredibly important.
Yet, several marketers still make the mistake of using a non-tracking link in their Instagram account profile. If the link cannot be tracked, it's impossible to know how many website visitors or customers were referred from Instagram.
4. Have a visually compatible Instagram Feed
Instagram is a visually-driven platform that rewards aesthetically pleasing content.
The essence of Instagram is visual content and that will never change. Today, users are inclining towards authentic expression and diverse perspectives.
Visually, high-saturation filters and perfectly-positioned avocado toasts have been replaced with candid shots, muted, earthy tones, and a low-key editing style.
A popular look is to reduce highlights and increase the brightness of photos, without touching the colors themselves too much, resulting in a natural look. Some people even go for a "no-edit edit".
But more important than following any specific editing style is to have a visually consistent feed.
According to a Web Dam social media report, 60% of the best-performing brands on Instagram have a consistent look every time they post.
Your look should match with your brand identity and appeal to the audience you're trying to attract.
5. Be Creative
It's not sufficient to merely take a picture of a product or service and post it on Instagram. There needs to be a creative flicker to the practice if you want to engage the audience.
You don't necessarily need to create some elegant work of art. However, adding a bit of personality doesn't harm.
Look at most restaurant Instagram accounts. While some pictures portray the facility, especially if it has a striking theme, most will use images of the food.
You may discover some of the most flavorsome -looking pictures for almost about any type of edible you can think of on Instagram.
It's all about creating something that sticks out to the audience and offers visual appeal.
6. Use a Scheduling App
Although a large portion of people on Instagram takes improvisational shots, there is nothing wrong with scheduling content. It's extremely beneficial to keep any social media account active even when you're not.
A majority of users on Instagram follow a business, scheduling updates is extremely beneficial. It provides you with a helping hand for you to maintain organization while making sure posts are released timely.
The hardest part of using scheduling apps such as these is figuring out the optimal time of the day when it comes to the audience interacting with pictures.
7. Don't flood the Account
On average, the top brands provide a post on Instagram about once per day. This is a good number to have as it doesn't saturate a profile.
When you start adding new images every 30 minutes, followers can begin to feel overwhelmed. Many people will unfollow the account because of this.
Saturating a timeline is a big problem for a lot of people. Not everyone has the time to scroll through a seemingly endless collection of content only for a new post to pop up before they had a chance to read the last one.
Be engaging, but realize you don't have to upload a new picture every second of the day.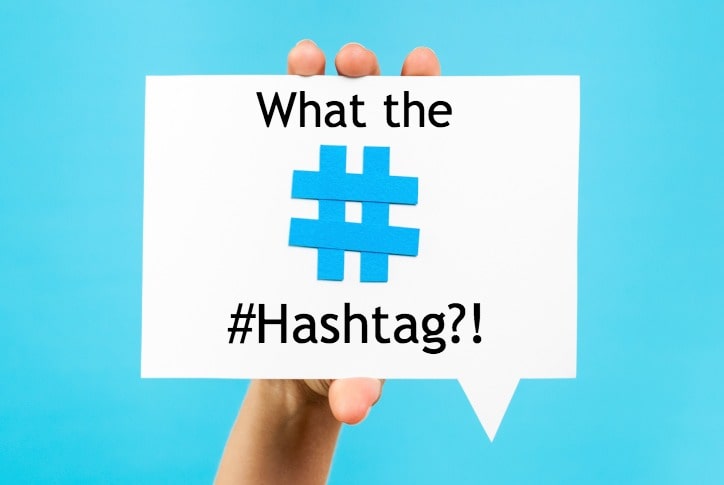 8. Choose the right Hashtags
If you use Twitter, Facebook, or Google+, you might already know how to use hashtags. But do you know how to use tags efficiently? Tagging your post can put it in front of a broader audience.
It's knowing which of these topics best suits your company that makes the difference.
Hashtags are not the only ones you should be worried about, though. Location tags are also of great significance when it comes to engaging an audience.
Posts that use both hashtags and locations receive a boost in the total number of engagements.
While simple text can still be attractive to the audience, it's calling out topics and locales that is more effective.
For the best results, research each hashtag. Look at the type of content and the number of likes on its top-performing posts, if your content matches up, you've got yourself a winning hashtag. To help determine which is the right number for your brand, identify how many hashtags your competitors and sector influencers typically use, then experiment with differing hashtag volumes on your posts until you find your sweet spot.
9. Add pictures and videos to your story
You can post content to your story multiple times per day because it won't flood the timelines of users who follow you.
But that doesn't mean you should go overboard and post 20 different pictures and videos to your story every day.
People won't look at each one, so it's a waste of your time and resources. The engagement and views will fall with every additional post to your story.
You also need to make sure the timing of the post on your story is relevant because it will disappear 24 hours after it gets uploaded.
I'd recommend using your story to offer discounts, run contests, or tell people what you're up to that day in the office.
The whole idea here is having your brand on their minds. If they're thinking about your brand, they are more likely to make a purchase. Also, to your live video strategy, you can use your Instagram story to partner with another brand. You can take over their account, and they can post content to yours as well.
Again, this will make it easier for you to expose your brand to a wider audience.
10. Inspire interactive Hashtags
Interactive hashtags are those that inspire others to essentially to join the conversation. This works by engaging your audience while having them market your brand on their accounts. Other people you may not have a connection with will be able to see your follower taking a picture of your product or service with your hashtag.
Interactive hashtags are kind of like indirect marketing channels that uplift the awareness of the brand. All of those individuals who join the hashtag are spreading your reach even further.
11. Repost user-generated content
Reposting images from other users is a widely accepted practice. Not only is it a call-out to fans, but it shows engagement. The majority of successful Instagram posts consist of showing user-generated content.
The reality is that user-generated content is more trusted than branded content. It's also more memorable and will connect better with your audience. This doesn't mean you should give up your posts, though.
Assimilate a way to include the images of others in your Instagram marketing.
12. Create a branded Hashtag
A branded hashtag is often a key part of a successful Instagram marketing strategy.
The best starting point is a general branded hashtag. It should be short, memorable, and include your brand name in some form. The benefits of a branded hashtag are to make your content more discoverable, drive traffic to your profile, and creating a stronger community around your brand. It will also help you organize your content, making it easily findable and trackable.
Place the hashtag in your bio, so that it's visible to anyone visiting your profile.
And no one says you have to have just one hashtag. You can also create hashtags for a specific campaign or competition, showcase brand advocates, or encourage user-generated content.
13. Run Sponsored Ads
How can you reach people on Instagram who don't follow your account?
Some of the strategies, such as location tagging, running contests, and working with social influencers can accomplish this.
However, those strategies don't always create awareness of your brand to people within your target market. Running targeted advertisements will do this.
Instagram has been acquired by Facebook. You can set up your ads the same way on both networks.
You can use parameters such as age, gender, and location to select your ad audience. You can even take that one step further and target users based on their interests.
14. Use SEO
Instagram and SEO might not seem like the most obvious of bedfellows, but creating an SEO Strategy for your Instagram account is vital on the increasingly competitive platform.
The key areas that affect SEO are your account handle and account name. The '@' name that you register with, which should reflect the sector in which your business operates. Make it short, sweet, and memorable.
Then there's your account name, which appears under your profile picture and should reveal your account handle and industry. When people search on Instagram using words or emojis, it's your account name that Instagram will check searches against.
Insert your industry or a keyword related to your business in the name field to get the most out of this feature. The key here is to think of words people would use when searching on Instagram.
The relationship between social and SEO goes both ways. Not only do you want to optimize your profile for searchers in your channel, but you also want to consider that social signals such as likes, shares, and comments, may play a role in your SEO rankings.
15. Earn a Blue Checkmark to Increase Credibility
Similar to Twitter, Instagram offers established brands the ability to receive verified account status signified by a blue checkmark. This checkmark will give Instagram followers peace of mind, as they are assured that your account represents the official voice of your organization.
While Instagram does not provide the general public with a way to submit a verification request, there are ways to get an Instagram account verified through more creative means.
---
Consulting Agency for Your Business
We build a system that spends less to get more business leads. Get in Touch with us Today..!!