Top 10 Pinterest Marketing Strategies For Small Business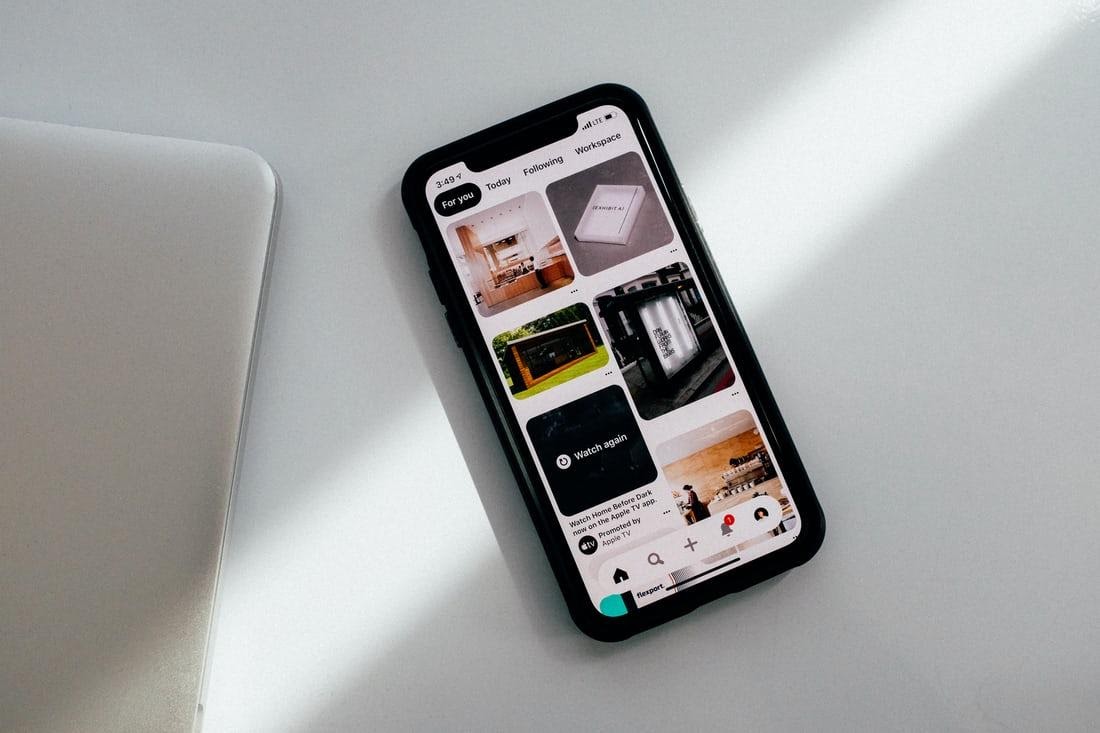 Top 10 Pinterest Marketing Strategies For Small Business [2021]
Pinterest seems to be Unique, also the heart of social media and growth in terms of creativity seen within days. So in articles let's discuss promoting and marketing. Because you don't have to put out any efforts much although compare to other platforms. You'll be wondering how your start-up business or I would sit company, blog. Like I said before you don't have to go out and reach people in the platform, I know right feeling out low-key. Well, these top 10 best strategies and techniques will help you a lot, according to you're goals and objectives. Make sure you'll follow-up.
1. Finished-up your profile and having an Aesthetic Cover Photo
First, and the most you've to understand this it's mandatory to finish off your profile on Pinterest. Because no doubt having a complete profile makes your viewers or audience feel attractive and eye-catching whenever they'll go across to you're profile. It's simple
Upload a clean clear profile picture, whatever let it be you're company's logo or featuring yourself, but it should look Aesthetic overall.
Enter and describe you're a company with relevant keywords which will make audiences reach you well
Don't forget to create 10 to 12 boards and pin a maximum of 9 I would say.
Like your profile picture is attractive, make sure even you're cover is the same; because it's the very own First impression likely the first thing where the user sees while they visit your page. Therefore both pictures must high-quality and clear.
2. Make sure to pin the images before you post and saving out content for future use (usage secret board)
To be honest I love to keep and maintain an immense image. I'll post a maximum 2 on every post, Pinterest loves horizontal tall, and even vertical pictures and make sure you always have some fixed pre-plans, so how you'll do? Just make a secret board.
Make sure you choose some bigger image around 735×1102.
And pin down the picture with a blog link and add real pins URL in between the caption in the post.
This way you'll return and re-pin it later. You've to consider as your bookmarking pins simple.
3. Build boards with proper keywords for you're title and spread your ideas
However Pinterest has a lot capacity you know well, like other platforms here it'll help more audience to look forward into business if you're using out great keywords and use your keyword in you're pin description likely to keeping short, simple- creative.
Again make sure you use out a relevant keyword for you're a company, this helps more audiences to reach out.
With the keywords in your board titles, even the category should be mentioned down.
4. Engagement and build your 5 Boards first
Okay if you're to Pinterest and you don't have plenty of followers. Likely you don't have to anxious about it because everyone starts out from zero so and if you're haven't started pining your post, do it right now what you're waiting for?
Start interacting out with you're audiences or upcoming new once, this is key you'll grow and promote the profile.
Just direct message them it'll be great and tell them to share and like you post. Eventually, they'll re-pinned the pictures. Even you can create a group.
Those 5 boards which connect out the content and this they'll make the audience love and later it'll create good engagement.
5. Beginners follow you're Competitors
Make sure you'll follow-up you're current competitors.
Because you'll know what's going and their strategies as well.
If your account is great even you're opposite competitors will end up following you back in the Pinterest.
Shout-out or I would say cross-promoting will benefit you a lot.
6. Share your post
If you're found and confronted with any interesting posts make sure you'll share.
Using similar content and great visuals, it'll take time and effort to craft the visuals just learn them out well and post share out in multiple.
7. Posting or using high-quality images
As you know right Pinterest is an platform where it's all about creativity and mainly focused on eye-catching visuals.
Make sure you're images are high-quality because this will ends up creating more audience reach.
The more appealing images on you're blog posts, audiences will pin more and it'll your increase engagement.
8. Frequently checking out the Analytics
Tracking down you're efforts which you've been planned for a while it's a must.
It'll boost and add moreover recognition to you're efforts after you'll check-out the analytical section and that's build-in already on Pinterest.
Use other social media application tools to track down your traffic.
9. Showing interest Community Board
Like the term sound Community, which means you've to collaborate with many creators to post on the board.
Although you've to request then it's worthy.
If you're on a community board it's easy, you'll likely invite some creators or audiences to collaborate within your business.
This provides more benefits for you're business and targets more new audiences.
10. Stay consistent and Cross-Promotion Platforms
If you're new to Pinterest, you'll criticize the fact because some they'll use their money for growing out followers and increasing traffic.
Better and best things you don't have to spend and go on this path. Likely you've just a lot of patience to grow out you're Pinterest.
Simple way just stay consistent add more posts about a new pin on various other social media platforms. This will attract more audiences to your profile.
---
Consulting Agency for Your Business
We build a system that spends less to get more business leads. Get in Touch with us Today..!!